Kobe Bryant Biography: Age, Parents, Hometown, Wife, Children, Net-Worth, Career, Awards & All You Need To Know
Former pro basketball player Kobe Bryant won five NBA titles with the Los Angeles Lakers while establishing himself as one of the game's all-time greats. He died tragically in a helicopter crash on January 26, 2020.
Who Was Kobe Bryant?
Kobe Bryant spent his early years in Italy and joined the NBA straight out of high school. A dominant scorer, Bryant won five NBA championships and the 2008 MVP Award with the Los Angeles Lakers. Although later seasons were marred by injuries, he surpassed Michael Jordan for third place on the NBA all-time scoring list in December 2014 and retired in 2016 after scoring 60 points in his final game. In 2018, Bryant earned an Academy Award for Best Animated Short Film for Dear Basketball.
Early Life
Kobe Bean Bryant was born on August 23, 1978, in Philadelphia, Pennsylvania. Named after a Japanese steakhouse, Bryant is the son of former NBA player Joe "Jellybean" Bryant.
In 1984, after ending his NBA career, the elder Bryant took the family to Italy, where he played in the Italian League. Growing up in Italy alongside two athletic older sisters, Shaya and Sharia, Bryant was an avid player of both basketball and soccer. When the family returned to Philadelphia in 1991, Bryant joined the Lower Merion High School basketball team, leading it to the state championships four years in a row. With an eye on the NBA, he also started working out with the 76ers.
Though he boasted good grades and high SAT scores, Bryant decided to go straight to the NBA from high school. He was selected by the Charlotte Hornets with the 13th overall pick of the 1996 NBA draft and was subsequently traded to the Los Angeles Lakers.
NBA Career and Stats
In his second season with the Lakers, Bryant was voted a starter for the 1998 All-Star Game, becoming the youngest All-Star in NBA history at 19. The shooting guard then teamed up with superstar center Shaquille O'Neal to win three consecutive NBA championships and was voted first-team all-NBA from 2002-2004. He also inked multi-year endorsement deals with Adidas, Sprite and other top sponsors.
Although the Lakers struggled after O'Neal left in 2004, Bryant performed brilliantly. He scored 81 points against the Toronto Raptors in January 2006, the second-highest single-game mark in NBA history, and led the league in scoring that year and the next.
In 2008, Bryant was named Most Valuable Player and carried his team to the NBA Finals, where they lost to the Boston Celtics. In the 2009 NBA Finals, the Lakers beat the Orlando Magic to win the championship. Shortly afterward, Bryant was part of the memorial service to honor friend and music superstar Michael Jackson. The following year, the Lakers won their second straight title by defeating the Celtics.
Bryant played on both the 2008 and 2012 U.S. Olympic teams, winning consecutive gold medals with teammates Kevin Durant, LeBron James and Carmelo Anthony, among several other top players.
After suffering a torn Achilles tendon in April 2013, Bryant worked hard to return to the court before fracturing his knee just six games into the 2013-2014 season. The veteran All-Star surpassed Michael Jordan for third all-time on the NBA scoring list in December 2014, but his season ended due to injury for the third straight year when he sustained a torn rotator cuff in January 2015.
Retirement
Although Bryant returned in time for the start of the 2015-2016 NBA season, he personally struggled alongside his young Lakers teammates. In November 2015, he announced that he would retire at the end of the season. "This season is all I have left to give," he wrote on The Players' Tribune website. "My heart can take the pounding. My mind can handle the grind but my body knows it's time to say goodbye."
The announcement drew a strong reaction, particularly from NBA Commissioner Adam Silver. "With 17 NBA All-Star selections, an NBA MVP, five NBA championships with the Lakers, two Olympic gold medals and a relentless work ethic, Kobe Bryant is one of the greatest players in the history of our game," Silver said in a statement. "Whether competing in the finals or hoisting jump shots after midnight in an empty gym, Kobe has an unconditional love for the game."
On April 13, 2016, Bryant dazzled a sold-out crowd at the Staples Center and fans everywhere in the last game of his career, scoring 60 points and leading the Lakers to a win against the Utah Jazz. It was Bryant's sixth 60-point game of his career.
After the game, Bryant spoke to the crowd. "I can't believe how fast 20 years went by," he said. "This is absolutely crazy … and to be standing at center court with you guys, my teammates behind me, appreciating the journey that we've been on — we've been through our ups, been through our downs. I think the most important part is we all stayed together throughout."
An all-star lineup of Laker icons also paid tribute to Bryant, including O'Neal, Phil Jackson, Pau Gasol, Derek Fisher, Lamar Odom and Magic Johnson. "We are here to celebrate greatness for 20 years," Johnson said. "Excellence for 20 years. Kobe Bryant has never cheated the game, never cheated us as the fans. He has played through injury, he has played hurt. And we have five championship banners to show for it."
Academy Award for 'Dear Basketball'
In November 2015, Bryant announced his upcoming retirement from the Lakers with a poem on The Players' Tribune website, titled "Dear Basketball." The athletic great soon sought the best in other fields to turn his poem into a short film, including Disney animator Glen Keane and composer John Williams.
The result was a beautifully rendered five-minute, 20-second film, which debuted at the 2017 Tribeca Film Festival. Oscar voters took note, leading to the unexpected sight of Bryant accepting an Academy Award for Best Animated Short Film at the 2018 ceremony.
The Academy of Motion Picture Arts and Science's short films and animation branch also extended an invitation for Bryant to become a member of the organization. However, in June 2018 it was revealed that the Academy's governors committee had rescinded the invitation, saying the retired basketball great needed to show more efforts in the field before being considered for membership.
Sexual Assault Charge
In July 2003, Bryant was charged with one count of sexual assault on a 19-year-old female hotel worker in Colorado. Bryant said he was guilty of adultery but innocent of the rape charge. The case against Bryant was dismissed in 2004, and he settled the civil lawsuit filed by the hotel worker against him out of court.
Philanthropy
Among his philanthropic endeavors, the basketball great has partnered with the non-profit After-School All-Stars as part of the Kobe & Vanessa Bryant Family Foundation. He also runs an annual summer camp called the Kobe Basketball Academy.
Wife and Kids
Bryant married 19-year-old Vanessa Laine in April 2001. The couple is parents to four daughters: Natalia Diamante (b. 2003), Gianna Maria-Onore (b. 2006), Bianka (b. 2016) and Capri (b. 2019).
Death
On January 26, 2020, Bryant was onboard a helicopter that crashed in the Los Angeles suburb of Calabasas. Nine people, including Bryant and his 13-year-old daughter Gianna "Gigi," college baseball coach John Altobelli and wife Keri and daughter Alyssa, died. The helicopter was reportedly on its way from Orange County to Thousands Oaks, California where Bryant was scheduled to coach a tournament game at Mamba Sports Academy.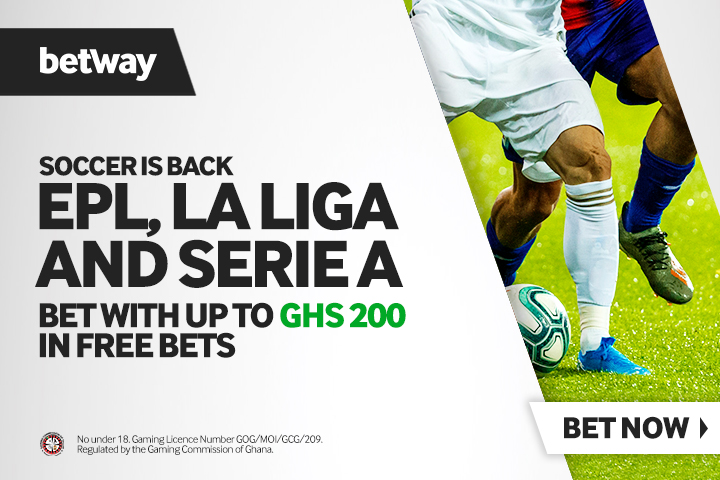 Nadia Buari's Husband, Kids, Family And How She Was Adopted
Popular Ghanaian actress Nadia Buari cannot skip the counts of great actresses as far as Ghana is concerned. She is one of the amazing actress who graced the screens of Ghanaians and made them fall in love with her personality. She is well noted for producing English related movies and was mostly seen in Venos Movies.
Movies with Nadia starring was always a pleasure back in the days when her acting career was still vibrant. Although the actress usually starred in Ghanaian movies, she was never missing in Nollywood movies. The actress having made an indelible mark in Africa for over a decade now has starred in many movies in Nigeria and Ghana.
Biography
Nadia Buari was born to a Lebanese father and a Ghanaian mother on 21st November 1982 in Sekondi-Takoradi, Ghana. A lot isn't known about Nadia's Lebanese father but her mother later married Alhaji Sidiku Buari, a movie producer who then adopted Nadia Buari as his legitimate daughter.
Acting Career
Nadia started acting when she was first starred in a TV series called Games People Play in 2005. After staring in the series she had the opportunity to star in a movie called Beyonce and many others. She has starred in Movies like Mummy's daughter, King Is Mine, Return of Beyonce, 4play, Chelsea and many others. The actress has once been awarded the Best Actress in a leading role at the African Magic Viewers Choice Awards.
Education
Nadia Buari had her Secondary education Mfantsiman Girls' Secondary School and futhered to the University of Ghana where she graduated with  a Bachelor's degree in Performing act.
Love life and Children
The actress was in a romantic relationship with Nollywood actor, Jim Iyke. Nadia also dated Ghanaian Footballer, Michael Essien but the two later broke up mysteriously. She was rumoured to have dated the ex President of Ghana, John Mahama and her twin girls were allegedly said to be for John Mahama but was never true.
Nadia Buari has four kids. Her first happens to be twin girls who were born in 2015, her third and fourth were born in 2017 and 2018 respectively.
Interesting Facts
The actress is one of the most loved in Ghana. She is also one of the richest actress in Ghana.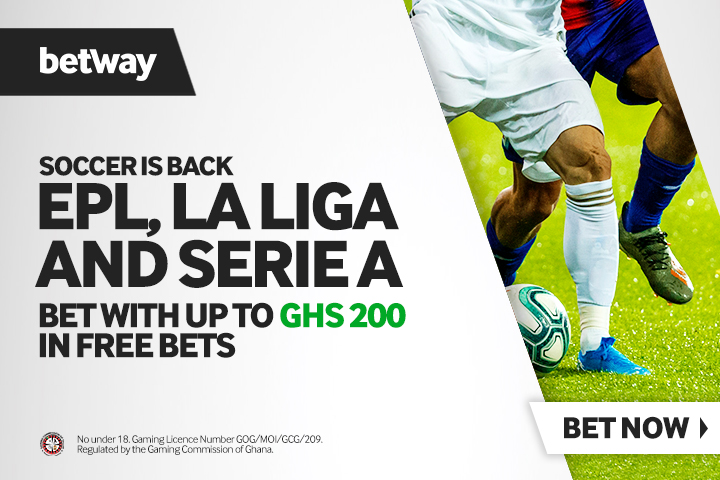 Today in history: Designer of the Ghana's Flag Was Born
Today in History, exactly 98 years ago, on 13th June, 1928, Madam Theodosia Salome Okoh Affectionately known as 'Dosia, Mama Maa' or simply 'Maa,' was Born. She was a Ghanaian stateswoman, sportswoman, teacher and artist who is best known for designing the Ghana national flag in 1957. She also played a leading role in the development of hockey in Ghana.
She was born as Theodosia Salome Abena Kumea Asihene in Wenchi to the Very Reverend Emmanuel Victor Asihene, a former moderator of the Presbyterian Church of Ghana, and Madam Dora Asihene, both from Anum in the Asuogyaman District of Ghana's Eastern Region. She was the fourth of eight children.
When on Ghana's Independence from Britain the need for a new flag was advertised, she submitted her design, which was adopted as the Ghana National Flag by the country's first president Kwame Nkrumah from March 6, 1957.
As Theodosia Salome Okoh explained in an interview: "I decided on the three colours of red, gold and green because of the geography of Ghana. Ghana lies in the tropics and blessed with rich vegetation. The colour Gold was influenced by the mineral rich nature of our lands and Red commemorates those who died or worked for the country's independence. Then the five-pointed lone star which is the symbol of African emancipation and unity in the struggle against colonialism…."
Sixty three years after she first designed the Ghana National flag, the vibrant stripes of red, yellow, and green behind a black star, remain a strong symbol of national pride and identity for the Ghanaian people.
Source: enfransmedia.com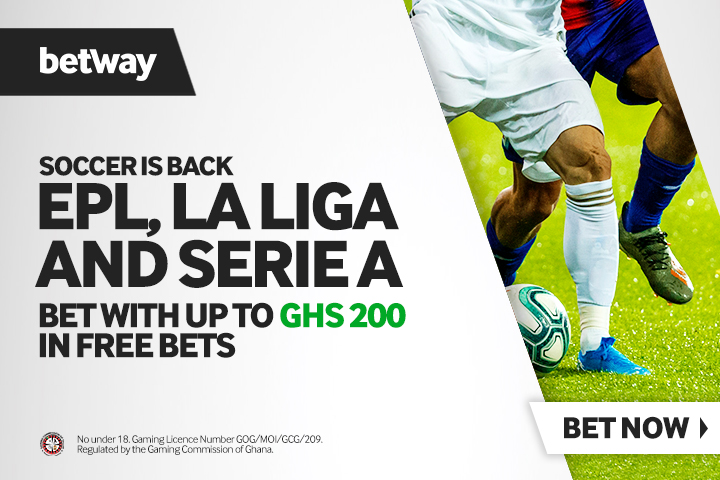 "I Thank Allah for Giving Me Strength to Celebrate My 101st Birthday"- Chief Imam

Ghana's National Chief Imam, Sheikh Osman Nuhu Sharubutu is 101 years old today, Thursday, 23 April 2020.
The Chief Imam is widely recognised across the country as an exceptional leader and an epitome of peace.
Last year on Sunday, 21 April 2019, the Chief Imam joined a mass service at the Christ the King Catholic Church in Accra to mark his 100th birthday anniversary.
Biography of the National Chief Imam Sheikh Dr Osmanu Nuhu Sharubutu
Sheikh Osmanu Nuhu Sharubutu was born at Accra cow-lane in April 1919 by reputable parents from a well cultured and knowledgeable House.
His father, Sheikh Imam Nuhu Sharubutu was the Imam-Raatib (regular or residential Imam) of the Accra Central Mosque in the late 1960s to 1982 when he demised.
His mother, Hajja Ayishatu Abbass popularly known as Mma Tasidi, may her soul rest in peace and perfect bliss, also contributed immensely to the moral and psychological development of her son by ensuring that he had the proper home upbringing to go side with Islamic Education.
His mother was the sister of the Greater Accra Regional Imam who also rose to be called the National Imam (from late 1933 to 1960), Sheikh Imam Muhammed Abbas popularly known as Mallam Muhammad Mazawaje.
Young Osmanu started his education at home from his father during the day and with his mother at night.
It was widely reported and confirmed by Sheikh Osmanu himself that his mother was given to the father by his uncle, the late Imam Abbas Mazawaje who saw in his father high degree of fear of Allah and qualities of leadership.
Sheikh Nuhu Sharubutu, the father of young Osmanu was a prominent student of Sheikh Imam Abbas Mazawaje and became a member of the House.
Young Osmanu grew up to be a truly Islamic Model and a Unique Islamic heavyweight in knowledge and wisdom worthy of emulation.
At any point in time since his childhood till date he has been hammering on the need for all Ghanaians, Muslims and Christians to live in peace, saying that any divisive tendencies could leave room for our enemies to penetrate and defeat us.
His journey to Kumasi
When his father saw his true devotion and love for books and knowledge, he decided to send Osman to a new learning environment.
It was later decided that the Garden City and the Capital of Ashanti Region becomes his new learning destination.
The prominent Islamic Scholar Sheikh Abdullah Dan Tano became his next teacher.
That was where he went through a highly advanced course in Arabic Grammar, Arabic Literature and Texts, the study of Islamic Jurisprudence and Al-Hadiths (practices of the Holy Prophet). He remained there until he graduated with distinction from Kumasi.
The aftermath of his journey to Kumasi
After his advanced studies in Kumasi, Mallam Osmanu became a completely changed and reformed personality.
This is due to the deep knowledge he acquired outside his original environment and his ability to imbibe the moral teachings from his teachers.
After careful contemplation, he later took a decision of devoting his time to teaching the Muslim youth who are keen in learning to become Islamic scholars, thinkers, teachers and imams in future.
Even as a teacher himself, he continued to have the desire and love for pursuit of knowledge to the extent that anytime he heard of an Islamic Scholar, he rushed to fall on his feet as a student to seek further knowledge thereby benefiting from that scholar.
Among the illustrious scholars and Sheikhs who taught Mallam Osmanu are Sheikh Alhaji Mohammed is popularly known as Baraw, may he rest in peace.
Sheikh Baraw taught the interpretation of the Holy Quran, Classic Arabic Language, Literature and Texts. Another famous Sheikh who served as a tutor and instructor to Mallam Osmanu was Sheikh Abubakar Fulaaty Al Kanawy who hailed from Nigeria.
It was this Sheikh who taught him Arabic Culture, Al-Hadith of the Holy Prophet, Arabic Texts and Fundamentals of Sufism.
His appointment as National Chief Imam
Interestingly in 1974, after lengthy discussions among the traditional and tribal chiefs, academics, Islamic scholars, and religious personalities, a consensus was reached for Sheikh Osmanu to be appointed as the Deputy Regional Chief Imam of Ghana, deputising his cousin, Sheikh Imam Muhammed Mukhtar Abbas who succeeded his father.
The appointment of Sheikh Osmanu as deputy Greater Accra Region Chief Imam was done in consideration of the unique qualities, Intellectual capacity, dedication to teaching and passion for Islam and exemplary lifestyle in him, but he turned down their offer which was forced on him by the Prominent Muslim Chiefs who persistently asked him to give it a serious thought stressing to him that it could be a divine call to serve God.
Subsequently, when it dawned on Sheikh Osmanu that it was a divine call for him to serve Islam and Muslim communities, he finally accepted the position as the acting Greater Accra Regional Chief Imam until 1993, when he was ceremoniously appointed as the National Chief Imam of Ghana to head the Ghanaian Muslim Communities.