Non-Payment of Electricity Bills to be Criminalized – ECG
The Electricity Company of Ghana, ECG, has hinted that it is lobbying Parliament to pass a law that will criminalize nonpayment of electricity bills.
Ghana has about 85% electricity penetration rate but the nonpayment of Electricity bills by consumers continue to suffocate the power distributor hence the move to pass a law to make nonpayment of electricity bills illegal and liable for prosecution.
As it stands now, ECG has no law backing it to prosecute consumers who fail to pay bills therefore the extreme action the company could apply is to disconnect power to the consumer. But, this method has not been very effective over the years for the company to recoup its debts.
At the annual media encounter in Koforidua Instituted by ECG, the Eastern Regional Manager of ECG, Ing Michael Baah explained that the majority of electricity consumers are on credit meters. According to him, "Prepaid is quite expensive. If you send prepaid to our rural areas, there is no way you can recoup the capital".
He added that "So we are now lobbying Parliament to pass a Law, making nonpayment of electricity a crime as it's happening in Francophone countries. In Ivory Coast, you dare not renege on your responsibility to pay bills. if you do that they will arrest you. When you go to Togo the same thing, if you don't pay electricity they will arrest and you will pay penalty and interest. We are lobbying parliament to pass a similar law".
Ing. Micheal Baah bemoaned that, the company is unable to break even due to nonpayment of power consumed making it difficult to have strong financial muscles to operate with optimum efficiency. He said the overall effect is that the government has to continuously invest huge sums of money in the company which could have been used in other sectors.
He, therefore, appealed to the media to partner ECG to educate the public on the need to pay their bills on time.
Influx of "Political Meters" during an election year.
Responding to question posed by EIB-Network's Eastern Regional Correspondent -Kojo Ansah who sorted to find out measures adopted by the company to prevent the influx of illegal meters during this election year, the Public Relations Officer of ECG-Eastern Region,Mary Eshun-Oppong , said the company has detected some of these meters in circulation in parts of the region but said management has engaged the political leaders in the region on the need to acquire meters through ECG for their constituents.
She said,the illegal meters cause revenue losses to the company.
Illegal Connection
A total amount of GH₡949,000.00 was retrieved from 1,196,681kwh power stolen through illegal connections in the Region in 2019.
The amount represents penalties and surcharges slapped on customers who were caught using electricity illegally.
The practice is prevalent among Hotel Operators, restaurants owners, cold store operators, drinking pubs owners, individuals and some Media houses.
The types of illegal connections detected included; Meter tampering, Meter By-pass, illegal self-reconnection and illegal direct connection.
4,014 meters were detected to be illegally connected out of which 16 were unauthorised service connection, two illegal direct connection, 29 meters tampered, 176 faulty meters and 111 meters on wrong tariff class".
Source: Ghana/Starrfm.com.gh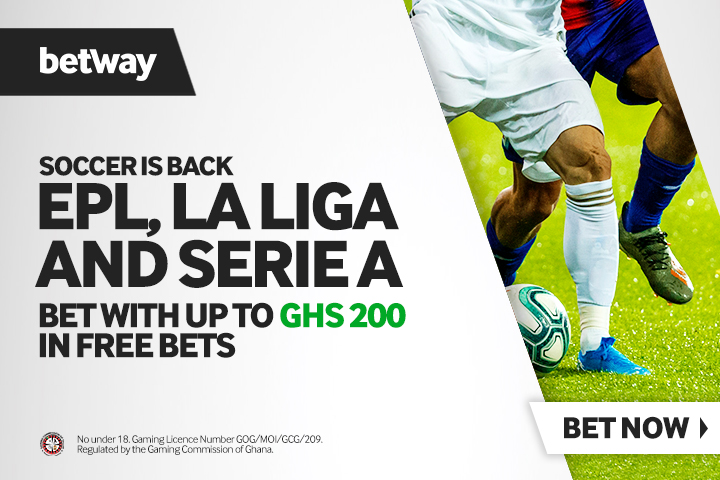 The price of fuel at pumps is projected to go up by a minimum of 2 per cent and maximum of 4 per cent in the coming days, the Chamber of Petroleum Consumers Ghana (COPEC) has said in a statement.
"An analysis of the indicative prices of Gasoil and Gasoline on the market indicates both gasoil and gasoline currently sell at an average of GHS5.11 per litre from earlier figures of around 4.70/litre as of December ending at some pumps though others also quote a bit higher than the market averages".
"These current prices are likely to see between 12-24 pesewas increases even before the 1st of March due largely to the price escalations on the international market", COPEC said.
Read the full statement below:
CHAMBER OF PETROLEUM CONSUMERS GHANA
ACCRA
25/02/2021
FUEL PRICES SET TO GO UP AGAIN BY BETWEEN 2-4%
REMOVE THE PRICE STABILISATION NOW TO CUSHION THE EFFECTS OF INTERNATIONAL MARKET PRICES AND THEIR IMPACT ON PUMP PRICES.
International Oil Prices for both crude and refined oil has surged by more than 12% from around $470/mt-$512/mt representing a difference of around $42/mt for both gasoline and gasoil.
Crude has moved from $59.57/barrel (Brent) as of 20 February to $67/barrel as of today, 25 February 2021, due largely to the recovery of the global economy from the harsh effects of the Coronavirus pandemic as well as the power crisis in Texas, which has seen a reduction in oil production by 4 million barrels a day.
This knock-off translates into about 40% of United States oil output along with the Organisation of Petroleum Exporting Countries' (OPEC's) continuous cuts of around 9.2 million barrels per day of oil supplies due to a projected decline in demand globally from the 2nd quarter. (Energy Information Administration, 2020; Oilprice.com; momr.opec.org).
These surges in oil prices (Brent) translates to about $41 variance or increase in prices of finished products (both petrol and diesel) on the Platt trading platform, thereby effectively increasing prices from the BDC or importers position which is taking a huge on the various oil marketing companies who are also likely to pass on these increases at the local pump prices even before the first pricing window of next month starting from Monday the 1st of March, 2021.
These increases on the international markets to translates to about 21p/litre at the local pumps and is likely to reflect on the Ghanaian petroleum consumer within the next few hours even before the start of the next pricing window in March.
The cedi within the period has however performed quite well, appreciating against the dollar though nominally. The Bank of Ghana, as of 16 February pegged its interbank FX rate of Ghana Cedi to US dollar at GHS5.7597.
An analysis of the indicative prices of Gasoil and Gasoline on the market indicates both gasoil and gasoline currently sell at an average of GHS5.11 per litre from earlier figures of around 4.70/litre as of December ending at some pumps though others also quote a bit higher than the market averages.
These current prices are likely to see between 12-24 pesewas increases even before the 1st of March due largely to the price escalations on the international market.
It is our estimation that the pending increases could be averted through the application or review downwards of the Price Stabilisation and Recovery Levy on the price build-up of between 12-16p/litre to cushion the market in order to potentially prevent these possible increases likely to reflect at our local pumps anytime soon.
Ghanaian pumps over the past 2 months have seen about 4 different spots of increases of about 9% cumulative variance, and was our expectation that pump prices would ease downwards from the month of March.
However, these price increases seem far from over due to the current situation in Texas and overwhelming heating requirements for crude and Gasoil across the globe as prices continue to surge by the day. It is our understanding, following from consultations with a good number of Oil Marketing Companies (OMCs), that a downward review of the Price Stabilisation and Recovery Levy will most likely cushion the market and will forestall any further increases though it wouldn't absorb everything as some market players have already started increasing pump prices due to the pressures the price escalations on the world market present currently.
We further call on the Government and the Ministry of Energy to ensure the local refinery in Tema is brought back to productivity as soon as possible to ensure petroleum security as geopolitical developments across the globe seem pretty turbulent and could get worse by the end of the 2nd quarter.
Signed.
Duncan Amoah
Executive Secretary
Source: ClassFMonline.com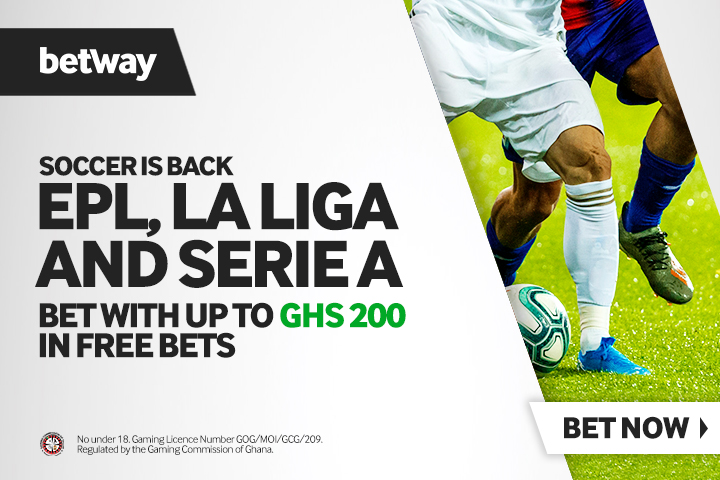 "MoMo fees must be taxed" Ursula Owusu-Ekuful
The Minister-designate for Communications and Digitalisation, Ursula Owusu-Ekuful, has said the transaction fees generated by operators of mobile money should be taxed in the wake of declining traditional revenue streams in the telecommunication sector.
According to her, a report from the Common Platform, which monitors mobile money transactions, indicated that monthly usage from 344.6 million transactions, in January 2021 alone, amounted to GH¢81.3 billion.
Appearing before the Appointments Committee of Parliament yesterday, the minister-designate disclosed that the 44.6 million mobile money transactions generated GH¢124.5 million non-taxed transaction fees for the mobile money operators.
"In my opinion, the transaction fees generated by operators from this huge traffic and volumes of mobile money platforms ought to be taxed," Ursula suggested and added that "that is my personal opinion and I have said so on several platforms."
Serious Analysis
She explained that this should not be misconstrued to mean that consumers of mobile money be taxed, instead, the revenue earned by the telecommunication companies from the transaction charges on individuals who send and receive monies.
"The fee, which they (consumers) pay to all the network operators for this service, is revenue that they earn and the state has to be interested in that, and has to tax them. I have been further informed that some of them are even facing out the sale of scratch cards and insisting on top-ups from mobile money," she said.
For her, what that means is that the revenue that the state would have received from the sale and receipt of scratch cards is lost and that the current levy of 1% on mobile money transactions is income for the telecoms which is "beyond the reach of the state."
"So while we are losing money on the traditional revenue stream because of technology, we are also disabling the state from gaining revenue from the new streams that these network operators are using," said Ursula.
She added that "the state has disabled itself because currently, mobile money and all the revenues generated from it are not taxed as financial transactions. So I believe we need to look at that again.
"This will not be a tax against users of mobile money because the telecommunication companies are already charging consumers for the use of this service and that is 1%. That revenue that they are getting from the transaction fees, I believe the Ghana Revenue Authority (GRA) and the Minister of Finance ought to be interested in that.
"As I indicated earlier, GH¢124.5 million in January alone in transaction fees for mobile money was a huge amount (going as untaxed revenue for the operators). If even the state is getting 10% per month that is GH¢12.4 million per month; that is significant."
She said, "I think we need to have this conversation in view of the fact that the state is losing revenue from the traditional revenue streams because of the evolution of technology."
She noted that the number of people who made normal voice calls was declining and that the revenue that the state would have got from the Communication Service Tax was also declining.
"That is organic and it is not going to go up any time soon. We are using more data to do more, which is great. This is a conversation that we are having globally. Other over-the-top services are taking away from the traditional streams which are being lost.
"New revenue streams are being generated and a lot of studies are being done globally from the GSMA, ITU and the CTO, all looking at this face," she said.
Source: Gold Street Business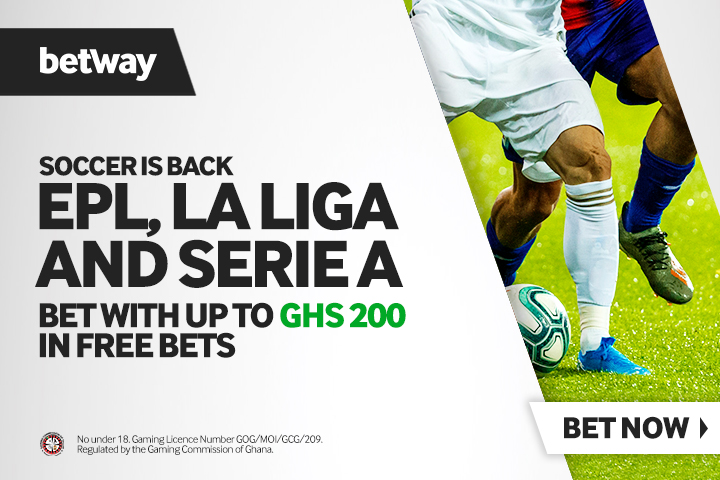 Privatization of ECG is the best way to go – Mathew Opoku Prempeh
Minister-Designate for Energy, Dr. Mathew Opoku Prempeh holds the strongest view that outsourcing the Electricity Company of Ghana (ECG) to the private sector will be the best option for the country.
According to him, it has been on the radar of every government formed in Ghana to outsource ECG hence, in his view, there is the need for the private sector to takeover.
However, he opines that, the privitization of Electricity Company of Ghana will have to take a different dimension in order to make it workable.
Dr. Mathew Opoku Prempeh made these comments in response to transactions between ECG and PDS that nearly invited financial sanctions from foreign partners based on the millennium compact agreement Ghana signed with the US government in the energy sector.
Meanwhile, the Former Education Minister explains that, "since the year 2001, every government that has been formed in this country has tackled the ECG saga with a privitization in mind .all of them have used a one type of privitization, external entities probably owning from the top and managing ECG. There are other aspects of privitization probably we may have to look at outsourcing the last line of ECG in my view might be a workable one and also making sure that when it get into the hands of Ghanaians, we manage and manage it well .So maybe we have to tackle the privitization differently and invite private sector players and see how it goes".
Source:MyNewsGh.com