Moaning during Sex is a sin for Christian Couples, Godly women don't moan – Man

A newly married man has said it is a sin for a man or woman to moan during sexual intercourse. He added that the first time his wife tried it, he took her for deliverance and now all she does is "hum hymns" during sex.
Uzor Obinna Marvelous, who got married in January this year, said it is "wrong and ungodly" for Christian couples to moan during sex.
He said men do not like it when women do it. He added that moaning shows how "depraved" a woman is. As for the men who moan, he said it's a sign they've been visiting sex workers.
He added that any woman who calls the name of God or Jesus during sex or speaks in tongues should be sent to jail.
He went ahead to say that when his new wife moaned during sex, he took her for deliverance from "the spirit of lust and moaning". Now, whenever she gets the urge to moan, she hums hymns instead.
He wrote
"Moaning During S*xual intercourse is Bad For Christian Couples.
This article is strictly for Christian women who moan during conjugation. This is very wrong and ungodly.
Godly women don't moan during sexual intercourse. Most men don't like it, especially when it is so loud. And some detest even the mildest of it. It shows how depraved the woman is. It is a very clear symptom of carnality and a sign of lack of self-control.
About a decade ago during one of John Hagee sermons, he concluded by saying that women who call the name of God during such an act should be sent to jail. Some even scream the name of Jesus and speak in tongues. Too bad.
I heard of a story about how a woman and her granddaughter spent the first wedding night with a newly married couple. The screaming was so loud and disgusting in the dead of the night.
The little girl of seven woke up and asked grandma why aunty was crying and making so much noise. The grandma was very polite with her response. "They are making babies," she told her and asked her to go back to sleep.
The first time my wife did that I was shocked. I had to take her for deliverance from the spirit of lust and moaning. Since then she reduced the tempo of the moaning but hummed hymns silently. Amazing Grace is her favourite.
There was another scenario that happened where I lived about 2 years ago at Ajegunle. This couple had five children.
The midnight moaning usually starts with a loud shout in Ibibio language. Then singing follows almost immediately. The next thing you will hear is the man thick baritone voice shouting What! in English.
She will then reply with curses and the man will be replying Amen. She will be raining curses on whoever will take away honey from her mouth.
What honey my brethren? It got to a point that the landlord had to intervene. He had been awake from 2 am to 4 am. The weather was very hot too and the mosquitoes had a party.
The old man knocked their door in their one-room apartment and there was silence. Then the man appears in wrapper and topless with heavy sweat drops cascading his face and chest.
They both stared at each other for a while before the old man broke the silence. He pleaded that the man should get another apartment before the end of the month that his house is not a brothel. How can a woman with five children be behaving like that?
The man replied that he was not owing and that he was enjoying his money.
The remaining tenants threatened to call in the police any time this couple keeps them awake at night.
They had to induce their children with drugs so that they will not know what was happening in the night.
Men don't moan. Even when they woman is at the top you cannot hear it. Any man who moans loudly must have been visiting prostitutes who taught him. It is sinful for men to moan during sexual activities. It's a sign of weakness and carnality.
What does a couple stand to gain by moaning during s*xual intercourse? One medical lady was addressing a group of women in a church. She encouraged them to moan loudly during s*xual intercourse with their spouse. She told them that it assists the man to reach the mountain top.
Secondly, is the quality of babies that would be produced. They will be normal children and endowed with high intelligent quotient (IQ).she said and I almost cursed her that women who don't moan give birth to imbeciles. What arrant nonsense. In a sane society, she ought to be arrested.
This goes to show how carnal and depraved some Christians can be. Report your spouse to your pastor for prayers if he or she moans during s*xual intercourse……To Be Continue
#AdminUzor."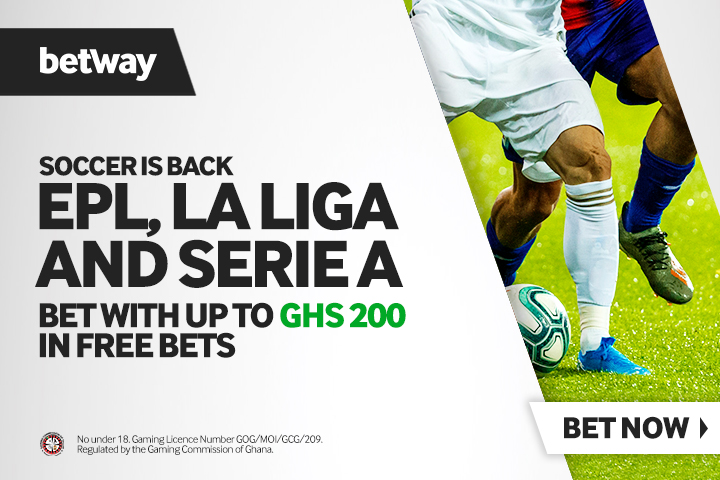 Your body language during s.e.x can earn you properties -Actor advises women
Ghanaian actor  Michael Agyare aka  Grandpaa has advised women to be very particular with their body language during sexual intercourse as it can earn them huge 'properties' as much as a cocoa farm.
Speaking in an interview on eTV's 'In Bed with Adwen',Grandpaa opined that it is a big turn off when a woman lays idle on the bed while having sexual intercourse with her man.
He indicated that moaning and being particular with body movements during sexual intercourse makes the act more pleasurable and can make a grown man gift a woman with his fathers cocoa farm.
Grandpaa added that men get overly crazy when a woman's body language tells how much she is enjoying the s.ex.
"There are some women that when you're having sex with them, they lay idle as if a truck tire has fallen on them in a dream. During sexual intercourse, the more you moan, the more aroused you both get so when your man is having sex with you, show how much you're loving it.
If you knew how crazy men get when your body language tells how much you're enjoying sex, you would do it every time. Moan regularly and trust me, your man will even give you his father's cocoa farm for keeps" Grandpaa asserted.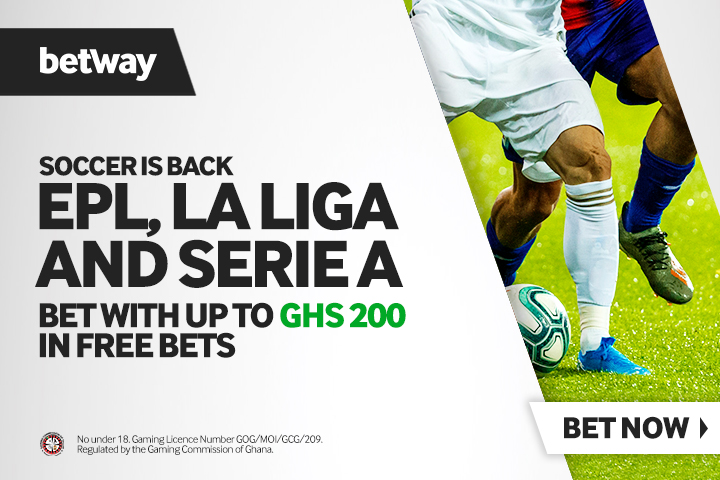 Ways to Make Doggy Style S3x Even Better
Ah, doggie style. Man's best friend.
Guys consistently rate it their favourite s3x position—and there are a lot of reasons to love it. Not only does it feel all hot and primal, but it also lets you go really deep. (Just try not to fracture your p*nis in the process, friends.) But did you know there are ways to make doggy style s3x even hotter?
Ways to spice up doggy style s3x:
1) Pay attention to her cl*toris.
"It's a great position for external clit stimulation," Vrangalova says of doggy style. You can reach around and use your hand or a cl*toral vibrator to get her off. Vrangalova recommends LELO's Lily 2 or Smart Wand—or even the Sona sonic massager.
Not sure how to touch her clitoris? Ask her what feels best.
2) Get rough with it.
A lot of people are turned on by spanking during s3x, and doggy style is a great position to do it.
"Doggy style is the perfect position for some rough s3x, if that's something you and your partner enjoy—things like hair pulling, scratching, butt slapping," Vrangalova says. "Of course, make sure you get consent from your partner before you try one of these." (The same goes for ANY s3x act.)
3) Do it in front of a mirror.
If rough s3x isn't your thing, here's a tip to make doggy style more intimate, instead.
"I recommend doing it in front of a mirror, allowing you and your partner to look each other in the eye (as well as be able to observe the rest of the hot scene)," Vrangalova says. "You can also forgo any rough stuff and incorporate, instead, a lot of caressing of your partner's back, a$$ and legs, slow thrusts, and little breaks—with the pen*s or d*ldo still inside them—to grab their head, turn it around and give them a passionate k*ss."
4) Change the angle.
Doggy style allows for deep penetration, which is great for guys with smaller pen*ses. But if you're on the larger end of the spectrum, and the standard doggy style is too intense for your partner, you can try tweaking your positioning.
Your partner can try changing the angle by leaning forward or backward, Vrangalova says. She can press her legs together, "creating a bit of a cushion in between." (Of course, if it's still uncomfortable for her, it's probably time to try another position)
5) Change your location.
Having s3x outside of the bedroom—or wherever you typically get down—is a great way to spice things up.
"Doggy style is super versatile in terms of where you can do it," Vrangalova says. Do it on the couch…the kitchen counter…even the beach, because apparently, it's a great position for avoiding sand contact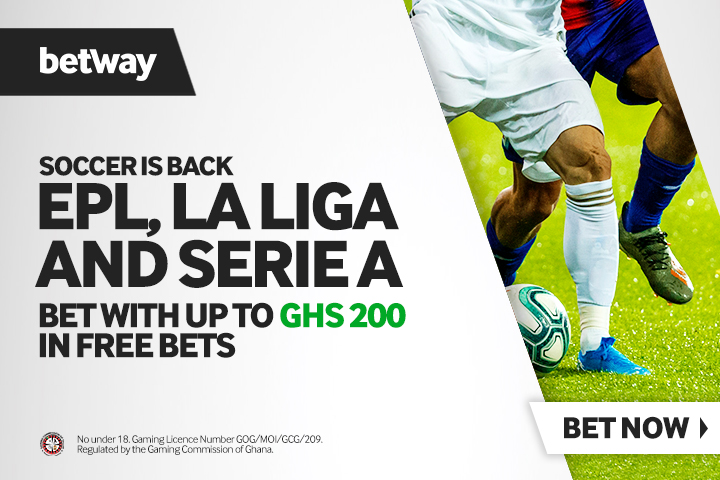 10 Romantic Things To Do On Valentine's Day That Goes Beyond Dinner And S*x
Today is a special day whether you and your partner have been together for three months or three decades–and on a day like this, you don't want your partner to feel left out and lonely.
We know how stressful and wallet breaking it is to come up with the most romantic ideas for a special valentine's day treat for that someone– so we want to help.
Not forgetting COVID and its implications on occasions like this, there are still many ways to make this Valentine's Day special for your partner or even someone you are not dating… yet.
GhanaCelebrities.Com has put together 10 budget friendly yet fun and romantic ideas to do on valentine's day that goes beyond diner and s*x.
These ideas can even be enjoyed from the comfort of your homes while strict measure are being put in place to prevent the spread of COVID-19.
Start With A Breakfast in Bed
Breakfast in bed— The ultimate sweet something for your sweet someone? You can go over the top to feature a spread that only includes heart-shaped treats like frosted doughnuts, raspberry muffins, peanut butter cookies, freshly-baked bagels, cheesy egg toast, red velvet pancakes or waffles.
Go on a Bike Ride
If the weather allows, take a mini adventure in your own neighborhood or city. You may discover some hidden gems on your new route.
Play tourist in your own town
Become tourists in your own home and finally check off one or two of those bucket list items you keep putting off. Visit the landmark in your town you've always wanted to visit or the museum you've never entered. You can make it even fun by snapping photos of places you visit with your partner.
Take a Dance Lesson
Dancing to get your heart rate up. How about you take the dance lessons you've always wanted with your partner? A variety of dance classes are now offered online: Learn how to fox trot, tango, and two step so you can show off your team work to friends at the party.
Play Board Games
Studies show that having fun together is one of the most important factors when it comes to marital satisfaction so grab plenty of snacks, pop a bottle of bubbly, put on your coziest pajamas, and play your favorite board games.
Get a Couples Massage
If you have the time, plan a romantic day to relax and focus on each other. Some spas offer a full day fee that includes a massage, as well as access to hot tubs and indoor pools at a very affordable price. Take advantage of discounts and have a great spa time with your partner.
If that's above the budget, a cheaper alternative is to fill your bathtub with essential oils, line it with candles, and take a couples bath or give each other a massage.
Plan a Mini Getaway
Book a place with access to activities and amenities you wouldn't otherwise have at home, like, say, a fireplace. You can inexpensively get a place away from home for a change of environment.
Have a Cooking Competition
Try a "cook off"—you each make a dish, then fill out score cards to determine whose skills are superior. It can even be fun if you give each other a mystery basket of ingredients, and see what you can come up with.
Have a Karaoke Night
Sing your special duet song together. science has proven that singing together with a partner or your best friends helps create strong bonds.Got a karaoke machine or just a music box? Why not put it to use today?
Make playlists for each other
Spend some time putting together playlists for each other on your favorite streaming service. Choose songs that spark memories of your relationship or simply tunes you know your significant other will love.
So there you have it, these are budget friendly yet unique and romantic ways to spend time with your significant other on the special day. HAVE FUN!!
SOURCE: GhanaCelebrities.Com